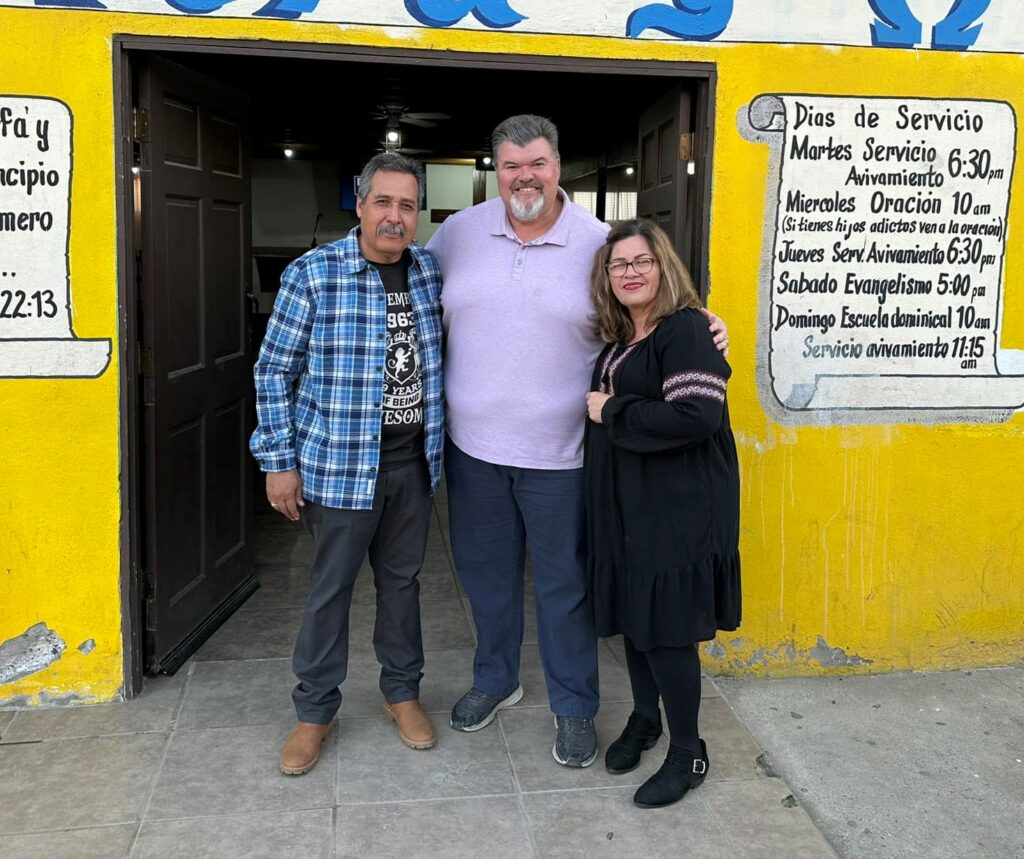 Hello! I am Pastor Rey Cisneros and this is my wife Guadalupe. We are the founders of the Church Alpha and Omega in Ensenada, Mexico, and have been the pastors there for 19 years. When we started in a small room of our house in 2004, my wife and eight of my brothers were confirmed in our pastoral call. We give thanks to the Lord and the help of different missions teams that we have been able to build upon what we started with and add on much more space for more ministry to be done in our community.
The community that we serve in has a big spiritual battle going on. There is a lot of violence and drug use. We believe that God can completely change our community for His glory and so we are a small part of that.
Currently, we are living on the second floor of the church. We have three children and many more grandchildren. We are so thankful to have Adventure church as a partner with us in our mission down here.
Please pray for the spiritual battles that we see going on here in our city. We know that the Lord will have his victory!