Small groups are a key aspect of our church community–indeed the very life blood of a growing church. So, come get connected and grow in one of Adventure's small groups. All are welcome!!
Most of our groups meet weekly in the home of a group member (usually the leader's home). We try to keep the groups limited to about 12 people. If you can't find an open group, please let us know! And if you have questions about any of the groups, please feel free to contact Pastor Brant or a specific group leader. Groups, even ongoing ones, may have days or short periods of time when they might not meet; so before you head out the door to join a group, you might want to call and make sure the group is meeting.
Click on the HERE to find just the right small group for you. And stay tuned—more groups to be added!!
Biking Group
Group Leader:
Camping Group
Sign up for the campaign groups to be in the loop with all of the amazing camping trips planned! Next Trip April 30, 2021
Health Accountability Group
Meets at 7:00pm on Monday Evenings. Weigh in and have accountability in your journey.
Group Leader:
PAL (Parents of Addicted Loved Ones)
The Parent's of Addicted Loved Ones (PAL) Group is a faith-based support group for parents grieving their addicted family member's poor life choices; specifically, alcoholism and drug addiction.
The book titled, "The Four Seasons of Recovery for Parents of Alcoholics and Addicts" provides clear understanding of what parents can do to best help their child and themselves.
This group will be facilitated by parents that have experienced or are currently experiencing a family member with addiction(s). There will be occasional speakers (professional and laymen) to give their testimonies of their personal successes and overcoming the oppression of addiction. We will also introduce the Neuroscience of Addiction for better understanding and education.
Goal of this 13-week course: Prayer and Jesus Christ is the key factor in life changes. Parents will learn healthy boundaries for themselves and their addicted loved ones.
We will meet on Tuesdays at 6:30-8:00pm, starting October 5th.
Group Leader:
Kristin Mill's Woman's Group
This is a great study to improve your personal discipleship and strengthen your walk with God. Learn how to get more out of your daily quiet time as God's word penetrates your heart.
Meeting on Tuesday mornings from 9:00-11:00am in Adventure Village beginning September 7th.
Group Leader:
Janet Sweet's Lunch Ladies Fellowship Group
Ladies meeting together at different place for Lunch on Tuesday afternoons. This week we are meeting at Panera Bread at 11:30.
Group Leader:
Pastor Dave and Darcy Sauer - Sermon Based
Officially, our group is a "Sermon Series" group ~ wondering what that means? 🙂
Each Tuesday, we'll dig deeper into Pastor Greg's sermon from the previous Sunday ~ bring your Bible & your notes if you'd like
We promise no pop quizes! 😉
Just an evening to chat Scripture, boast about our Great God together & fellowship 🙂
Tuesday Evenings 630pm to 8pm
Pastor Brant's Men's Group
Meets on Tuesday Nights from 6:00-7:00pm. This group will begin on May 4th and we will discuss our study that first night.
Flamm's Young Married's Growth Group
Young Married Couples join us every Tuesday from 6:30PM-8PM for an amazing time of fellowship and growth. Studying Matt Chandler's study on Psalm 119!

Group Leader:
Wednesday Morning Prayer Group
We meet every Wednesday Morning and pray over all of the requests on the prayer cards from the past weekend. If you are available, please come out and join us.
Group Leader: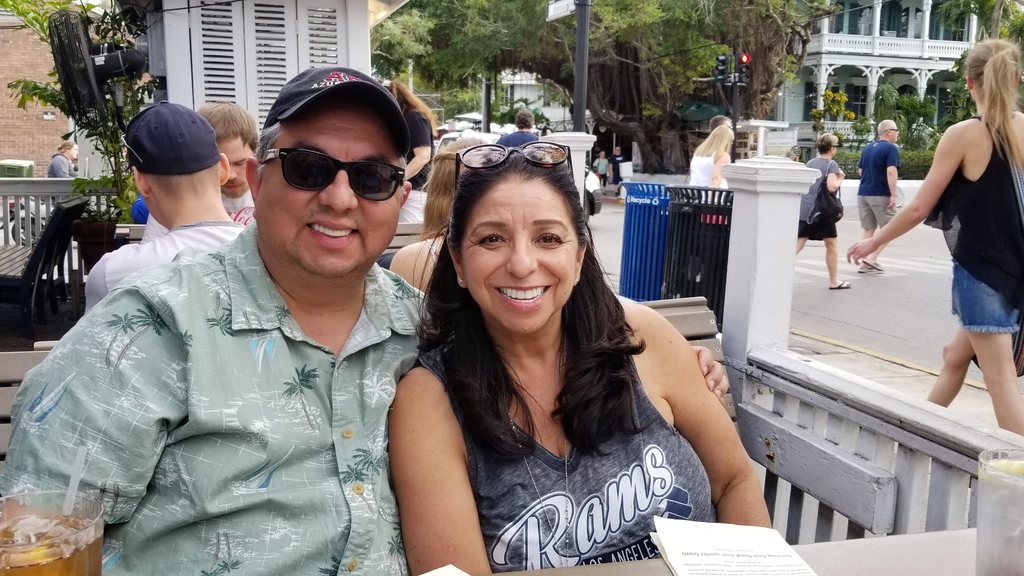 Tinajero Growth Group - Sermon Based
Join us for a time of fellowship as we dig a little deeper into each week's sermon! We meet every Wednesday from 6:30pm-8:00pm.
Group Leader:
Galatians
Join us for Lunch and a Kyle Idelman Study through Galatians. We meet Wednesdays at lunch and would love you to come and hang out for this awesome study.
Ed and Rose Anderson's Sermon Based Group
Meets every Wednesday night. They will be studying notes from Sunday's Sermon
Group Leader:
Sandy Lord's Woman's Growth Group
In this insightful workbook companion to Forgotten God, Francis Chan reminds us of the true source of the church's power: the Holy Spirit. This seven-week study offers a compelling invitation to understand, embrace, and follow the Holy Spirit's direction in our lives, Remembering the Forgotten God is designed to help us move beyond our habits of neglect and pursue a life defined by the Spirit of God.
Study begins Sept 9, and ends by Nov 11. We start the study at 9:30 am, but come early for snacks and fellowship! Each session ends at 11 am.
Group Leader:
Daisy Philipp's Women's Topical Group
Bridges on the Journey: Choosing an Intimate Relationship with Jesus. During this six-week study, you will form habits and attitudes that result in intimacy with God, spiritual growth, and increased fruitfulness. Your heart will be ignited to follow Jesus Christ, and in turn disciple others, creating a legacy of spiritual generations. Wow!
Group Leader:
Linda Young's Women's Group
Meets together at 6:00pm on Thursday evening beginning on May 6th at the church. They will be studying the Book Women of the Bible by Ann Spangler & Jean Syswerda books are $10/book
Group Leader:
Prayer for the Persecuted Church
This group meets together on the 2nd and 4th Thursdays of the month at 7:00pm.
Group Leader:
Brant and Meredith Smith's Growth Group
Our group is designed for married couples, but all are welcome. We meet at our house at 1620 Sharon Dr. in Yuba City, from 6-7:30pm every Thursday night. We are studying 1-3 John but we will be looking to do something different starting after Labor Day.
Lunch Time Marvel and Mandalorian Watch Party
Friday at lunch time. We watch all of the Marvel and Star Wars Weekly TV shows on Disney+. Lunch and fellowship.
Second Quarter Young Adults Group
The Second Quarter is for college, career, and military young adults. We meet on the 1st & 3rd Fridays at 6:00p for Bible study and fellowship. Dessert is always served. Come check it out!
Group Leader:
Just Because Coffee
Just Because Coffee is a fellowship group that meet's the 1st and 3rd Friday every month at 9:00am at Steele House Coffee. It's a great way to meet new women and enjoy some fun fellowship. At each meeting we spin the wheel for a fun gift and share a devotional. We would love for you to join us and the coffee is always on!!
Group Leader:
Women's Bunco Group
Every 3rd Friday of the month. Meet at 6:00-8:00pm
Group Leader:
Desiree Lutzweiler
Quilting Group
A ministry that creates and donates quilts to support needs of the church or community in times of need. All talents are needed in this ministry such as working with charities, organizational skills, transporting donated items, making labels, and of course, making quilts! In the near future we plan to mentor others who would like to learn quilting/sewing. All are welcome to join! We will meet the first and third Saturdays of the month from 10:00 AM to 2:00 PM.
Group Leader: