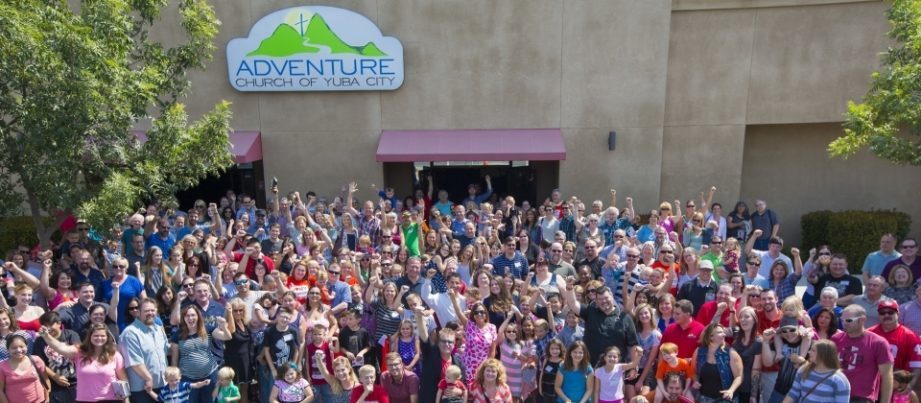 Adventure Church of Yuba City, located at 1100 Garden Highway, is a young, growing church that launched in January 2012.
Our services are held on Sunday at 8:30 10:00 and 11:30 a.m.  All three services offer full children's ministry, from nursery through Kindergarten starting November 1st. We are planning to phase in the rest of Adventure Kids over the next 2 weeks. Choose the service that best fits your schedule! We would love for you to come and visit us!
Our atmosphere is friendly and casual. Our music is upbeat and contemporary. Our messages are practical and relevant—straight from the Bible! We have great programs for youth and younger kids, too!
It is a blessing and a privilege to be a part of this community, shining the light and sharing the love of Jesus! We hope to see you soon!
Please browse our website, and follow us on Facebook. And if you have any questions, please contact us!