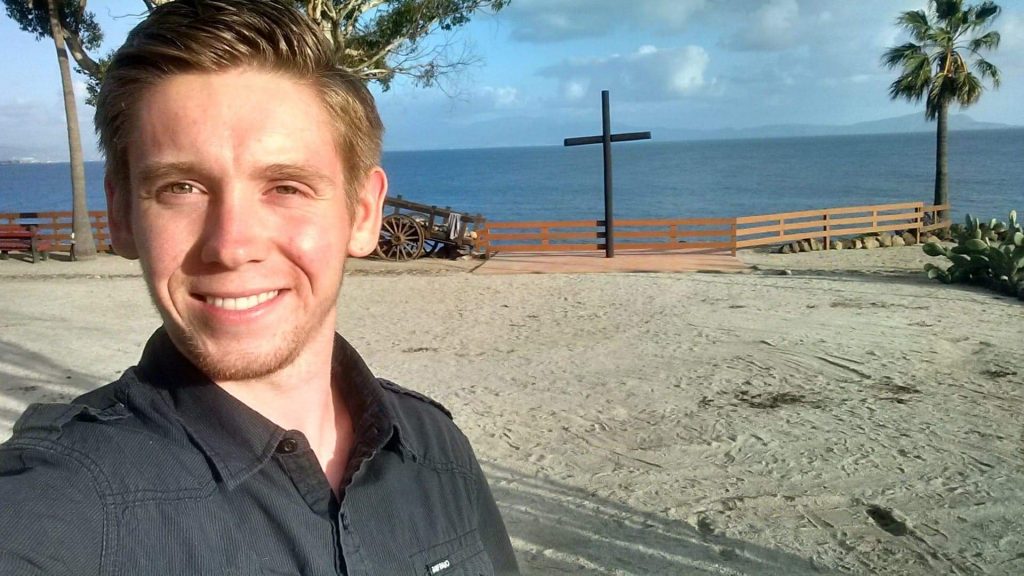 Hello Adventure! 
This is Caleb and Gabby Smith, we are currently serving in Ensenada, Mexico. God has extended His arm from Yuba City to Ensenada. Caleb is a native of Yuba city, born and raised there. On a mission trip while I (Caleb) was nine-teen I was clearly called down to this mission field. The need was clearly great and so I packed my bags and went. After two years of Bible college and a year and a half serving in a few rehab centers I met the most beautiful girl who I now call my wife in a local church down here. 
Gabby and I have the privilege of serving in many different areas of opportunity here in Ensenada. I am a pastor of a local church serving about sixty people weekly (as of April 2022) and Gabby serves as field coordinator of Baja educational. The foundation provides scholarships for underprivileged children and youth to attend school and also have an educational center with free internet and copying services as well as tutoring or classes to help farm working families and their children with their school work. 
Apart from that we are serving with a foundation that helps seven orphanages in the area. They supply supplemental aid for projects, emergencies or classes. There we also help the directors with the weight on their shoulders, coordinate with local individuals and groups from the US to do renovation projects, provide skill training courses for the youth. We are currently working to create awareness and give the tools necessary for families to adopt children in the area. 
We are very thankful to Adventure church and the individuals that are dedicated to pray for us because without that these things would not be possible, but God does bear fruit as he promised he would. This are the verses we hold on to in the work of ministry here: 2 Thessalonians 1:11-12 Therefore we also pray always for you that our God would count you worthy of this calling, and fulfill all the good pleasure of His goodness and the work of faith with power, that the name of our Lord Jesus Christ may be glorified in you, and you in Him, according to the grace of our God and the Lord Jesus Christ.
To give to the mission you can do so through this website, just go to giving and enter the amount and enter the fund: Caleb Smith
You can also check out our website at trygodsword.com or shoot us an email at [email protected] God bless