A Woman's Friend | Caleb Smith | EFCA Western District | Lydia's House | Pastor Rey Cisneros | Samaritan Village Orphanage
---
Our Missionaries
Missions is VITAL to our church. We often say that missions is not just another ministry of the church; it IS the ministry of the church! We are thrilled with the opportunities the Lord has given us to partner with individual missionaries and other Christian organizations that are making an impact both here at home and around the world! Please check out each of those that we support here at Adventure.
---
A WOMAN'S FRIEND
A licensed community care Pregnancy Resource Clinic in Yuba City that is dedicated to the highest standard of medical care in a comforting, supportive atmosphere. The clinic serves more than 1,600 women and men each year, providing the following services completely free:
Pregnancy testing and verifications
Limited obstetrical ultrasounds
Information about fetal development
Information on pregnancy options
Jump Start pre-parenting program
Maternity clothes, baby clothes, and furniture
Post-abortion recovery support for women and men
Reality Check (sexual integrity education)
Friendship and emotional support
Individual needs and community referrals
(AWF does not provide or refer for abortions)
24-hour helpline: 530-741-0556
What should you expect at A Woman's Friend?
Privacy
The staff at A Woman's Friend is committed to those who seek their help. A Woman's Friend has a strict confidentiality policy. No matter what service is provided, the results and information remain confidential.
Respect
A Woman's Friend is a safe place to ask questions and get answers. Anyone facing a life changing choice may receive help from the highly trained and dedicated registered nurses and support staff at A Woman's Friend.
Information and Options
The first priority of A Woman's Friend is the health and well-being of their clients. The staff desires to equip their clients with the information necessary to make informed positive choices for their lives.
To learn more, click A Woman's Friend
Location
961 Live Oak Boulevard
Yuba City, CA 95991
---
CALEB SMITH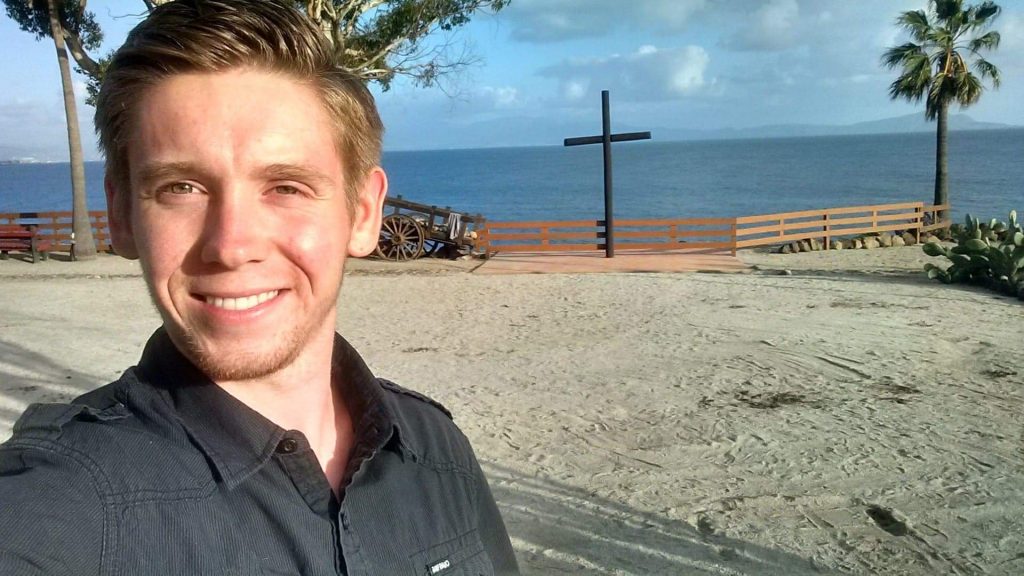 I am currently a missionary in Ensenada, Mexico, called by God and commissioned by the church. God has placed me in a ministry to young men that are in addiction or recuperating from it in drug rehab centers. There is SO much need in these places, and I am dedicated to being part of the drastic change that only God can and does do in these young men's lives. It is a difficult ministry, filled with much sorrow for those who can't seem to escape the chains of addiction. But those who do escape have incredible incredible stories of the faithfulness of God to share.
Though I was never around drugs when growing up in a middle-class home in Yuba City, California, God gave me the passion and drive to be part of this ministry after I spent two years (2015-2017) in a Bible College on the outskirts of Ensenada. The Lord had been working on my heart quite a bit during my time in college, preparing me for what He always knew that He wanted me to do with my life. In February 2018, I began a seven-month internship with a missionary pastor who ministers to four different rehab centers in Ensenada.
The rehab centers are not Christian centers, but secular institutions that have given Christians the opportunity to preach, teach, counsel, do special events, and just hang out and live life with the young men once they get out of the rehab center. We who work in this ministry dedicate our lives to showing these broken, hurting men the love of God that can't be found anywhere else in their lives. We also make every effort to make God known to these tormented young men that have unfulfilled desires of hope and love that they try to find in drugs, but can truly find only in God. God bless!
To give individual (not monthly) support payments, contact my Financial Coordinator, Amber Smith, at [email protected] or (530) 713-4560. To give regular monthly support payments:
Thank you for partnering with me! Be sure to attend the Skype update from your missionary and fellowship breakfasts at Adventure Church.
---
EFCA WESTERN DISTRICT
The Evangelical Free Church of America (EFCA) is an association of autonomous churches united around the same theological convictions. The EFCA West district is made up of more than 200 churches and church plants serving Arizona, central and southern California, central and southern Idaho, southern Nevada, New Mexico, El Paso, Texas, and Utah.
DISTINCTIVES
Relationships in a healthy family can be compared to entering a cozy dining room, with comfortable chairs and a fire burning—an intimate location where we can share a good meal, the warmth of friendship, the joys and sorrows of life. The same is true of our family known as the Evangelical Free Church of America. True, we are part of a larger gathering of the worldwide Christian family. We have been adopted into that larger family by grace through faith in Jesus Christ, and so we share certain characteristics. If you were to join us, we trust that you would see that general family resemblance: Christlikeness. Yet you would also see some specific distinctives that are unique to our intimate relationships. For the EFCA family, our distinctives focus on God and His Word, on the Lord Jesus Christ, and on living by and with grace and truth.
THEOLOGY
An EFC accepts and adopts without reservation, revision, deletion, or addition the Statement of Faith of the EFCA as its Statement of Faith.
EFC Pastors and elected leaders accept and communicate without reservation the Statement of Faith, and the membership accepts and lives in harmony with the Statement of Faith.
An EFC acknowledges differences in areas of evangelical theology not specifically addressed by the Statement of Faith and embraces with grace those within their fellowship and the denomination who may hold differing views.
SENSE OF MISSION
The mission of the EFCA is to glorify God by multiplying healthy churches among all people. An EFC evidences a partnership in this mission by:
Annually evaluating and giving attention to increasing its Great Commission health.
Multiplying healthy churches among all cultural groups, both at home and abroad, in obedience to Christ's call to be witnesses in Jerusalem, Judea, Samaria, and to the ends of the earth.
ATTITUDE
The EFCA, in addition to a common theology, also has a commitment to a common attitude. This common attitude is characterized by:
A unity based on the essentials coupled with freedom and charity in non-essentials.
Being evangelical in theology and practice.
Cooperating with others who are advancing the cause of Christ.
Teaching liberty in Christ with responsibility and accountability.
A balanced teaching ministry that engages both the mind and the heart.
Interdependence through working with the larger body of the EFCA.
Respect, appreciation, and acceptance of people from different cultural backgrounds.
Sensitivity to those in our congregations who suffer from social destitution, and compassionately addressing their particular needs to the best of our abilities.
POLITY
An EFC has the freedom under the guidance of the Holy Spirit to govern its own affairs in accordance with both the mind of Christ and the Word of God.
An EFC develops a local church polity that fits within the following parameters of congregationalism:
The membership includes only those who have a personal faith in Christ (a believers' church).
The collective membership in a duly-called meeting is the highest authority, under Christ, in the local church, exhibiting both a willingness to be scripturally accountable to the elected leadership and encouraging elected leadership to be mutually accountable to them as the ultimate authority in the local context. Moreover, members and leaders unitedly subscribe to a relationship covenant based on Matthew 18, giving priority to biblical patterns of conflict resolution and exercising biblical discipline within the context of Christian love and cultural sensitivity.
Congregationalism is that form of government wherein the highest authority under Christ in a local church resides in the corporate understanding of the mind of Christ and in which a realistic process and reasonable opportunity exists by which that understanding is determined and carried out, especially as it affects such matters as:
a. Determination of membership.
b. Selection or appointment of the principal governing board (elder, deacon, etc.).
c. Selection of the senior pastor.
d. Approval or alteration of constitution/bylaws.
e. Approval of an annual church budget.
f. Approval of any major purchase or dissolution.
An EFC has as its local polity a form of congregationalism that fits the size and demographics of the congregation.
An EFC teaches that congregationalism includes the involvement of the entire body in ministry.
An EFC entrusts much of the decision-making to godly leaders who are trained, trusted, and allowed to lead.
PRINCIPLES
EFCA West's model of ministry is founded on four core principles.
Ministry is relational, not programmatic or institutional. This applies to local, district, national, and international realities.
Ministry is best when gift-based. God has uniquely gifted various members of the Body of Christ with differing strengths, gifts, temperaments, and passion. A team of complimentary members is more effective than solo generalists.
Ministry multiplies when strategically focused on key leaders who multiply themselves. No one can serve everyone.
Ministry is most effective when committed to excellence in a few services rather than seeking to serve in every area. This excellence is enhanced by close alignment with, not reproduction of, national and international EFCA personnel, resources, and services.
---
LYDIA'S HOUSE
Lydia's House is a nine to twelve month women's residential discipleship home that ministers to the whole person—spirit, soul, and body. Lydia's House emphasizes building a spiritual foundation to each person's life, which is a personal relationship with Jesus Christ. Through biblical counseling, prayer, and specially created Lydia's House curriculum, our staff endeavors to help each student identify and overcome spiritual and emotional issues in their lives that they need to be set free from. The transformation process is from the inside out, dealing with the hearts of women and the real root issues of their behavior, not just the outward symptoms. Discipleship is a process, in which Lydia's House helps to initiate so that the student can be transitioned back into their family and into a local church body.
It costs Lydia's House approximately $1,100 per month to house and care for each student. While we will not deny someone our help for not being able to pay for this cost, we do ask for each student entering the house to give as they are able for the help that they are receiving.
We are privately funded through sponsorships and local church giving. If you would like to know more about our program and how you can help, or would like to send us a donation, our address and phone number are:
The Bride Church
1321 Peach Tree Lane
Yuba City, CA 95993
530-645-7823
Please make all checks out to The Bride and place Lydia's House in the memo.
---
PASTOR REY CISNEROS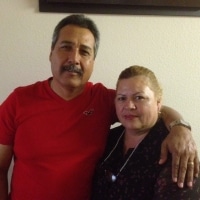 Through this, we present ourselves before you: Pastor Rey Cisneros Mier, age 54 years, and Pastor Lupita Luceros Jordán, age 52 years. We have three children and seven grandchildren.
We are the founders of the Christian Church Alpha and Omega in Ensenada, Mexico, and have been the pastors there for 13 years. When we started in a small room of our house in 2004, my wife and eight brothers all started with the confirmation of the pastoral call. A fourth child did not stop the vision of God–to grow and expand the place–and the construction of the temple was started.
---
SAMARITAN VILLAGE ORPHANAGE
Saving Abandoned and Orphaned Children
Who We Are
Our Mission
Samaritan Village exists for the purpose of implementing the Great Commission of Jesus Christ to go into all the world and preach the gospel, by providing physical, mental and spiritual care for orphaned children in Tanzania, Africa.
Our Vision
Samaritan Village is a private, non-profit organization established and run by volunteers to develop, expand and maintain a Christian orphanage to care for abandoned and orphaned children.
Our Goal
We work to reduce the number of abandoned children and the deaths of children in Tanzania by providing care for those whose parents have either died or abandoned them and who have no relatives responsible for their care. This is accomplished by providing a safe and stable Christian home environment where children are provided food, shelter, clothing, education and medical care.
Our USA Board
Founder: Elizabeth Mwalozi Mswai
Chairman: Dr. Victor Savage
Vice-Chairman: Larry Todd
Secretary: Linda Savage
Treasurer: Joan Hackney
Sponsorship: Rosalyn Watson
Events Coordinator: Richard Hackney
Board Members: Judy Lee, Anne Hamilton, Lela Jenkins, Martha Green, Juanita Blackledge, Elta Barber, Mary Jane Salvato, Rita Collins, Marcella Westhouse
Our History
Born From a Tragic Need
The founder of this incredible work is Elizabeth Mwalozi, a native of Tanzania, Africa. Elizabeth was educated in Christian schools while growing up in Tanzania. She came to America in 1964 to further her education and receive her BA degree from San Francisco State University in California. She later became a teacher.
While a high school student at a boarding school in Tanzania, Elizabeth helped care for infants who were brought to the nearby hospital by parents who were unable to care for them. The number of babies being taken to the facility was so overwhelming that the hospital could only provide care for them until the age of three or four. After that, the children were be given back into the hands of relatives–relatives who themselves were often in poverty and near starvation.
Tragically, most of the infants died soon after being released to their families.. Elizabeth was a witness to this horror.
God placed a burden for these children on Elizabeth's heart. She decided to do her utmost to establish a permanent orphanage in Tanzania for abandoned and orphaned babies.
Samaritan Village Begins
It wasn't until Elizabeth shared her story with a group of Christians in Yuba City, California in the early 1990's, that something was done to rescue these children. She received an immediate response. Thanks to the prayers and dedication of that small group of volunteers and another like-minded group of Believers in Arusha Tanzania, Samaritan Village Orphanage was created in 1992 and began caring for children in 1996.
Our Future
Samaritan Village Today
With its goal of rescuing abandoned children and giving them a permanent home clearly in mind, the first objective has always been to find families who will adopt these children. Since its beginning in a small house in Arusha, Samaritan Village has rescued over one hundred children. The majority have been adopted by families from around the world. Those children who have not been adopted have been given a home at Samaritan Village so that through the Grace of God, these once abandoned children now have a place they call home.
Today, SamaritanVillage is growing and currently cares for more than 50 children in a permanent residence with a 24 hour staff to care for them. The orphanage provides each child with nutritious food, clothing, health care and education in a warm and loving Christian environment. Samaritan Village has its own chapel for daily worship and serves not only the children, but many members in the community as well.
Samaritan Village's Future
Samaritan Village is continuing to expand in order to rescue more children and meet the diverse needs of the those in the surrounding community. We have just completed construction of a three story medical clinic and dormitory that will serve some of the health needs of the children and the local community and add rooms for up to eighty more children. We have also completed a new nursery that will allow us to provide better care for babies brought to the orphanage with severe medical needs.
The Children
Click HERE to go to the SPONSOR Page to read the stories of the children who are growing up at Samaritan Village.
For Futher Information
Click HERE to go to Samaritan Village's home page or HERE to contact Samaritan Village Orphanage.