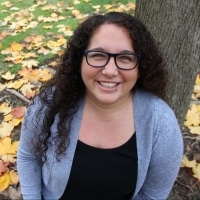 I am a 2011 graduate of Cal Poly, San Luis Obispo, with a degree in Architecture. I went to college with zero spiritual background. I had never been to church. I had never heard about who Jesus really is. I had never been given the chance to know my Creator. But this changed when I went to a Cru weekly meeting. God used Cru and the people in it to transform my entire life. I knew right then that I wanted to be a part of other students' stories. I believe that there is nothing better for me to invest my time, skills, and efforts in. I want to help students know the hope, love, and joy that awaits them in a relationship with Christ.
After spending two years interning for Cru at Cal Poly, I joined the staff of Cru. I became a Team Leader in Sacramento where I led and trained the staff, students, and volunteers for our 5 student movements there. But this year, I'm taking a 10-month break to work at Cru World Headquarters in Orlando, Florida, where I will be a Graphic Designer! This opportunity will allow me to use the gifts and skills that I learned in college to further the Kingdom through a plethora of different facets of Cru (Cru, Epic, Destino, Family Life, GAIN, just to name a few!). I know first-hand that even though it may seem small and insignificant, a well designed flyer or pamphlet can cause a student, in a just a few seconds, to want to attend a Cru event or give Cru a chance!
I am sold on Cru's vision to win students to Christ, build them up in their faith, and send them out to be lifetime laborers for Christ wherever they go. Your partnership in this mission makes a huge difference! Thank you Adventure Church for sending me so that I can work full time to reach students for Christ!